President's Letter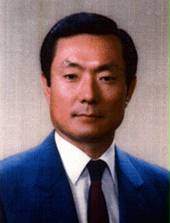 Welcome to the Korea Hapkido Federation - USA website.
Hapkido is a traditional martial art that focuses on practical self defense, martial expertise and the development of true martial spirit in its practitioners. Hapkido has been lauded not only in Korea but worldwide for the quality of its techniques and the practical application of its methods.
We believe that in the information age, the rapid advancement of the Internet allows us the chance to spread Hapkido to a great number of people in a constructive manner. Furthermore, we hope that it will serve to be a useful way for people who already practice Hapkido to share ideas and grow closer together so that Hapkido can continue to grow.
The Korea Hapkido Federation promises to uphold the meaning of our martial art, and to always strive to be in harmony with all the Hapkido practitioners in the world. Finally, we wish all Hapkido practitioners showing interest and love for our martial art; good health and luck. Thank you.


Oh, See Lim
Chairman- Korea Hapkido Federation
Daehan Hapkido Hyup Hwe